Our client wanted us to put together a hardline custom watercooling loop for them.
Featuring:
Nvidia Geforce GTX 1080 Ti
Intel Core i9 7920x
Gigabyte X299 AORUS Gaming 9 Motherboard
G.Skill Trident Z 32GB RGB DDR4 3200Mhz memory
Samsung 960 Pro 1TB NVME M.2 SSD
Thermaltake 850W DPS Toughpower RGB Power Supply
Thermaltake P5 Tempered Glass Chassis
Today we removed the stock VRMs around the CPU to install the EKWB monoblock to provide additional cooling for the processor and the voltage regulator modules.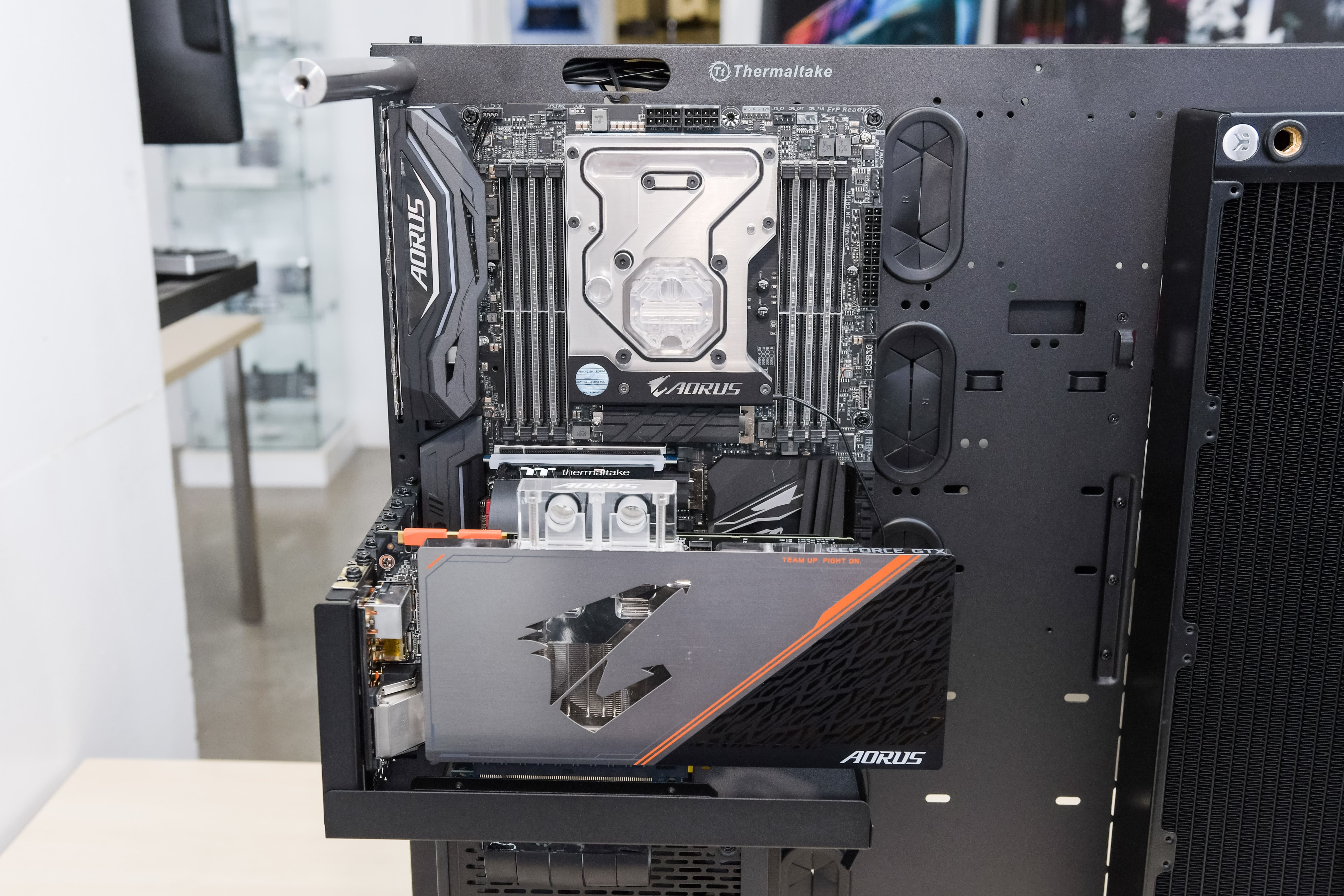 The graphics card we used, a Gigabyte AORUS GeForce GTX 1080 Ti Waterforce WB Xtreme Edition 11GB Video Card had a nickel-plated copper waterblock preinstalled.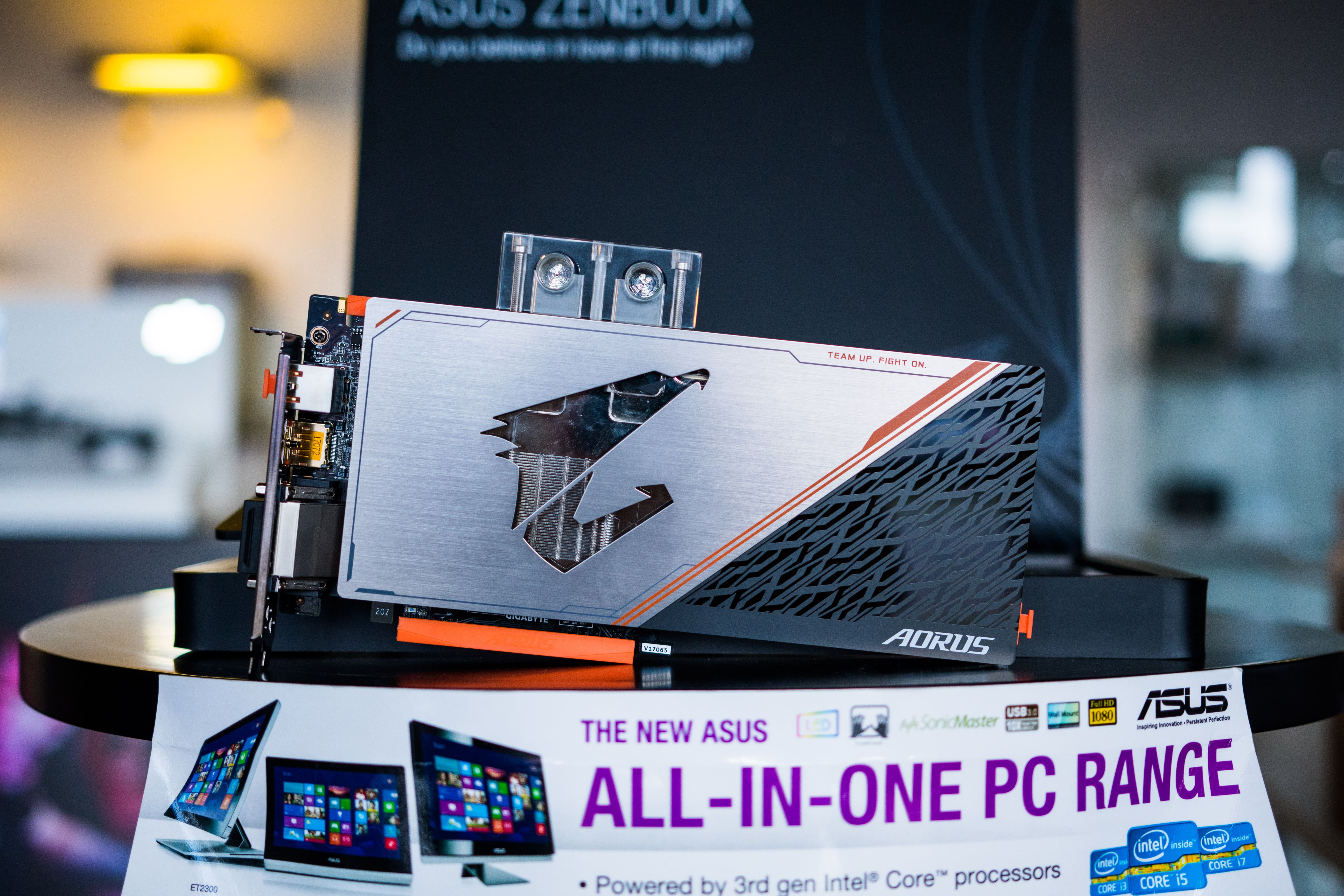 We mounted it vertically using the P5 vertical GPU mounting bracket.